Good Shepherd Food Bank's Community-Driven Strategies (CDS) approach uses collaborative strategies to identify the unique needs of a specific community to close that community's meal gap and eliminate hunger. In July 2022, the board approved a $200,000 grant to launch a CDS initiative in Biddeford. Since November 2022, GSFB has met monthly in-person with representatives from community groups and agencies including Youth Full Maine, Biddeford's community garden network, UNE Nutrition Program, Southern Maine Agency on Aging, York County Community Action, Biddeford schools, Biddeford Police Department, and SNAP Education, among others. Approximately 25 people attended each meeting, and GSFB noted that this is a very strong turnout for a CDS effort. The group identified the key programs and barriers to food access, completed a Community Factor Analyses to assess need, and set customized objectives for closing the meal gap in Biddeford. Input from community members who live with food insecurity is a key component of the CDS process. When GSFB found Biddeford residents were hesitant to participate in group discussions, they asked UNE students to survey 30 clients on-site at Youth Full Maine and Biddeford Food Pantry asking questions about how best to coordinate efforts to avoid a confusing maze of services and improve access to meals and food.
GSFB and CDS Biddeford partners used the information and data gathered since November 2022 to create a Request for Proposals that address a range of identified needs including enhanced communication and collaboration between food programs, expanded food pantry hours, strategies to recruit new volunteers, and creating and hosting satellite distributions in underserved neighborhoods.
At their June 22 meeting, GSFB and the CDS partners heard from two organizations responding to the RFP, Youth Full Maine and Biddeford Food Pantry. Youth Full Maine hopes to hire an additional part-time staff person to focus on school food pantries and help meet the deep need for families with school-aged children. They also hope to distribute food from their mobile food pantry at a new site in Biddeford. Youth Full Maine's executive director, Katie Brown, is in conversation with a property owner who plans to create a food truck destination on his vacant lot near downtown Biddeford, and Youth Full Maine sees the lot as an opportunity for a pop-up distribution site when not in use by commercial vendors. Biddeford Food Pantry hopes to increase their hours to serve more people and add evening hours for people who cannot come during the workday. The two organizations plan to coordinate hours and efforts to maximize the benefit to people in need. The deadline for requests for CDS implementation funds is August 1 with a project start date of September 1.
In addition to specific programs and projects, the CDS process over the last 8 months has identified encouraging possibilities for future efforts. Biddeford has been without an administrator of federal TANF (Temporary Assistance for Needy Families) funds since 2021 when Stone Soup food programs closed. Through the CDS discussions, Biddeford Food Pantry has gained a better understanding of the benefits of TANF to clients and the details of how that benefit is implemented. GSFB is encouraged that with the proper support, the pantry could restore that resource to Biddeford. Also, seeing the benefit of the CDS meetings, participating community groups would like to continue meeting and create a more formal network. Since 2011, Cumberland County has had a coordinating body, the Cumberland County Food Security Council (CCFSC), but York County has never had this kind of connection. Southern Maine Health has offered to take the lead in the transition from CDS to a county-wide network like CCFSC. At the midpoint of the CDS initiative, GSFB will continue to support CDS partners as they take the lead in closing the meal gap in Biddeford.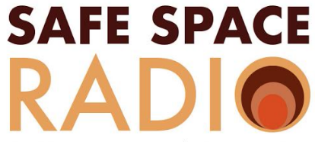 Safe Space Radio was founded in 2008 with the mission to inspire courageous conversations that would break through the stigma around mental health. The Sam L. Cohen Foundation was an early supporter of Safe Space Radio's work, awarding the organization their first-ever grant in 2013. What began as a weekly, live show on Portland's WMPG radio, grew to broadcasting nationally on NPR stations in 2016, and became a podcast with more than 300 episodes. Safe Space Radio has received numerous national awards for mental health, stigma reduction, social justice, and radio production. This June, Safe Space Radio will wind down 15 years of work with the transfer of all 305 episodes to Harvard Medical School as part of the school's permanent collection that will be available to the public.
Safe Space Radio began when its founder, Portland psychiatrist Anne Hallward, took a radio broadcasting class at WMPG. She wanted to create a public health intervention to reduce the isolation, shame and stigma surrounding mental health issues, and saw radio's potential to foster conversations about difficult topics without her guests, or her listeners feeling subjected to visual scrutiny. The first grant from the Cohen Foundation came at a crucial time for Safe Space Radio. The funds helped them hire a producer which allowed them to move from a weekly live radio show to a produced and edited weekly broadcast with the tagline: "The show about the things we would struggle with less if we could talk about them more." Another financial boost came when a woman from Maryland saw Dr. Hallward give a Ted Talk titled "How Telling Silenced Stories Can Change the World." Inspired by the talk, she offered her husband's legal assistance with obtaining 501(c)3 status and made a $25,000 donation to Safe Space Radio. Along with individual interviews, Safe Space Radio experimented with long-form specials: Out-Takes, on suicide prevention among LGBTQ teens, and Still Here, on caregiving and dementia. Both aired nationally in 2016.
A second SLCF grant helped launch a four-part miniseries, "Can We Talk," with shows about subjects that are hard to talk about, that impact our health and the health of our communities. They include shows on Apologies, Asking for Help, Loneliness, and Talking to White Kids about Race and Racism- their most listened to show ever. More than 200 NPR stations in 32 states aired the programs during national Mental Health Awareness month in May 2019. Safe Space Radio also created a second miniseries for national broadcast in 2020 and 2021. Their Mental Health Outreach Project reaches listeners through QR codes on table tents in 67 public libraries in Maine, as well as doctors' waiting rooms and clinics. The QR codes are located where someone may be sitting alone, and struggling to cope with something that is hard to talk about: (supporting someone with an eating disorder or the emotional toll of seeking asylum) so they can listen to someone sharing a similar story. Medical schools around the country are now using episodes in their curriculum to foster empathy and reduce stigma around mental health, and Safe Space Radio recently published an article about this approach in the journal Academic Psychiatry.
Harvard Medical School will keep Safe Space Radio's archive in perpetuity. For future generations of medical professionals and the general public, the recorded stories can serve not only as a resource about mental health and stigma but also as a historical document of how mental health was viewed in the years Safe Space Radio was in production. The voices of 418 guests, who dared to share their struggles for the sake of helping others, will be a resource for hundreds of years to come.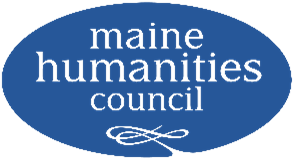 A statewide nonprofit based in Portland, Maine Humanities Council's programs bring Mainers together around books and discussions that explore issues crucial to a community or region. Every summer, MHC's Read ME program partners with the Maine State Library to get all Maine adults reading two books recommended by a well-known Maine author. The annual Readers Retreat is a deep dive for any reader of any background to come together around a book selected by vote on a statewide ballot. Along with books and poetry, MHC brings Mainers together around big ideas through their Big Question events where scholars and experts tease out answers to questions like: "What if we go on this way?" or "Maine At 200: How Should Life Be?". While MHC has offered traditional presentations by scholars and experts, now MHC is focused on listening to a community and co-creating programs that use books, poems, or films as the starting point of a community-driven discussion. MHC's Discussion Project uses this strategy, and the Cohen Foundation made a $15,000 grant to support this program in Cumberland County.
After a pilot at Portland Adult Education, Seeds of Hope in Biddeford, Caring Unlimited in Sanford, and the Southern Maine Women's Reentry Center (SMWRC) in Windham, MHC brought the Discussion Project to a wide range of community groups. Students at Southern Maine Community college, Portland and Deering High Schools, community groups that met at the Abyssinian Meeting House and public libraries discussed books like Octavia Butler's "Wild Seed", the Telling Room's anthology "A New Land", and the collection "Wait: Poems from the Pandemic." As the programs unfolded, MHC saw potential for a deeper impact at SMWRC. Pre-pandemic, MHC had run book discussion groups onsite but when Covid kept MHC staff from entering the facility, they decided to train women at SMWRC to facilitate the discussions themselves. Three of the trainees proved to be such skilled facilitators, that MHC enlisted them to facilitate Discussion Project programs at public libraries in Windham, Naples, and Casco. The discussions centered on Portland-based author Phuc Tran's memoir "Sigh Gone" and Meredith Hall's "Beneficence" both of which were part of the MHC's statewide Read ME program. After the success of the Discussion Project at these libraries, MHC asked one of the facilitators from SMWRC to facilitate a book group made up of other MHC facilitators. This facilitators' book group reads and evaluates books MHC is considering for other programs across the state, so the discussion leader plays a critical role for MHC. Also, after working together on the Discussion Project, two of the SMWRC facilitators have been released from the facility and co-founded the organization, Reentry Sisters, which supports formerly incarcerated women. Among other supports, Reentry Sisters offers facilitated book discussions featuring books suggested by MHC.
In 2023, MHC continues to examine the role books and community-discussion can inspire both individual and community change. At MHC's Big Question event in mid-February, Cuba Jackson (Maine Prisoner Advocacy Coalition) shared his perspective about the importance of fostering "a feeling that the world is bigger than you knew and has a place for you where you can do good."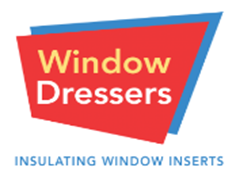 Window Dressers mobilizes volunteers throughout Maine and New England to build window inserts that conserve energy and save money on heating oil. Their small team is made up of an executive director, a program manager for Maine, and a program manager for New Hampshire and Vermont. WindowDressers coordinates with churches and community groups to organize "community builds" where volunteers build insulated window inserts that are installed into existing window frames. The inserts are free for those who cannot afford to pay, and those who pay full price help subsidize the inserts for low-income homes. WindowDressers all-volunteer production model keeps costs low, and each community build commits to giving 30% of their production to low-income homes. WindowDressers projects that each insert saves approximately 10.5 gallons of heating oil each year, which translates into significant savings for some of Maine's older housing stock with many drafty windows. The program is a standout highlighted in the Governor's Climate Plan, "Maine Won't Wait," for its efficient use of volunteers and resources to conserve energy in Maine homes.
The lead-up to a community build involves intense volunteer training where WindowDressers' staff teach volunteers to measure windows onsite and use machines in local workshops to assemble the inserts. Volunteers go into recipients home and use a measuring tool with software that sends measurements directly to the computerized saw in WindowDressers' workshop in Searsport. The saw is designed to minimize waste and keep materials' costs down. When materials are cut and ready, volunteers retrieve them for assembly at the community build. A single community build usually takes place over one or two weeks, and volunteers can build hundreds of inserts during that time. The builds take place in a range of locations including church basements, school multipurpose rooms, vacant retail space, and even boat houses. One build in York County was a collaboration between the towns of York and Wells and produced 345 inserts for 33 households in Alfred, Biddeford, Old Orchard Beach, and Saco. Builds in Portland, Brunswick, and Cumberland generated more than 600 inserts for 119 households in Cumberland County. Recipients install the inserts themselves, and WindowDressers sends volunteers or staff to help in the rare instance that it's needed. WindowDressers staff provides resources for outreach and recruiting recipients, and in York County, towns work with SLCF grantees including York County Community Action Program, Southern Maine Agency on Aging Meals on Wheels, and York County Habitat for Humanity.
Since 2019, the Foundation has made four grants of $7,500 each to WindowDressers. The grants have come from the Foundation's funds designated annually to support emergency heating assistance and weatherization programs in southern Maine. WindowDressers' staff is working with Governor's Energy Office and Efficiency Maine to provide rebates for window inserts and make the program more accessible to more low-income households.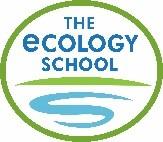 The Ecology School (TES) has been through major changes since the Sam L. Cohen Foundation first supported their school programs in 2005. The organization has grown from a small school outreach program and summer camp at Ferry Beach to a large multi-pronged effort to teach students, teachers, and families about connections between the environment, science, food, and themselves. In 2017 The Ecology School purchased River Bend Farm, a 105-acre farm on the Saco River, where they built a 144-bed dormitory for residential educational programs, a large education center and dining commons, and cultivated more than ten acres of land dedicated to growing food. The new facility opened in 2020 and allows TES to extend their curriculum to include sustainable agriculture and healthy food and creates a new source of local produce for food pantries in York County. At River Bend Farm, The Ecology School expands on the program SLCF has supported in Biddeford and Saco Schools. The new school experience is a 2-hour sustainable farming lesson, which includes planting, watering, tilling, and harvesting produce on the farm. All TES's programs, including school programs, have a family-style meal with all produce coming directly from the farm. In 2022, more than 600 students from Biddeford and Saco school systems will visit River Bend Farm to learn more about their role in the food system. The Dining Commons has a commercial kitchen and both the kitchen and the farm have professional staff. The farm staff design the planting schedule around TES's education programs so the meals served with education programs are balanced and seasonal. TES staff grows produce including squash, tomatoes, beans, carrots, herbs, and TES has an apple orchard onsite as well. TES's farming operation has been so successful that TES has been able to donate excess food to pantries in York County. Last year, TES donated approximately 5,000 pounds of produce to Good Shepherd Food Bank partner pantries in the area, including the Biddeford Food Pantry and the York County Shelters Food Pantry in Alfred. Even with this summer's drought TES has already surpassed last year's 5,000 pound donations. TES is working with Good Shepherd Food Bank to determine the best role for their organization to play in battling food insecurity in the area. TES is surveying food programs in the area, learning what produce is most useful, and creating a 2023 planting plan to meet the needs of both their participants and local pantries. Future programs might draw on their professional cooking staff to lead cooking classes or working with University of New England. The University is considering adding a major in sustainable agriculture. While The Ecology School's educational programs are at the heart of their mission, the produce operation of the farm is proving to be a great asset for both practical aspects of feeding students in the new dining commons and sharing with the broader community through Good Shepherd's food pantry partners. The Fall 2021 $20,000 grant to support both TES's work with Biddeford and Saco schools and their expanded work in food insecurity is allowing TES to extend the benefits of their new location at River Bend Farm to a broader community.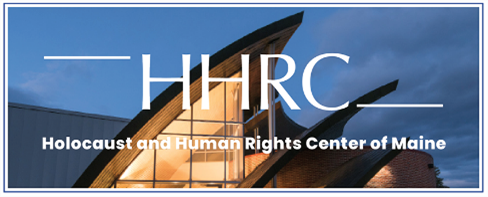 The Holocaust and Human Rights Center of Maine saw untapped potential in its collection of artifacts related to the Holocaust and other civil rights issues. Historically, these artifacts had been stored away, taken out on occasion for specific exhibits or if a school requests viewing them as part of their experience at the Michael Klahr Center. In 2021, the Sam L. Cohen Foundation awarded a $20,000 grant to HHRC to organize and document these artifacts so that they could be shared more broadly. As HHRC embarked on this project, their staff realized they had underestimated both the scope of work and the potential for their collection to tell powerful, personal stories about the Holocaust.
Their first step was creating an inventory of 37 years of artifacts housed in boxes without a system or a strong understanding of how most of the artifacts came into HHRC's collection. Artifacts, documents, letters, etc. were removed from boxes and spread out on tables so staff could determine how much or how little information they had about an item, what condition it was in, and whether an item had any educational value or use to HHRC's mission. Staff were surprised to discover hundreds of photographs, boxes of historical period pamphlets, and several items in German that needed to be translated. HHRC staff catalogued and categorized more than 200 entries into the archives.
Through the inventory and cataloguing process, HHRC enlisted outside expertise from the Maine State Archives and Maine State Museum, and two interns from Bowdoin College spent hundreds of hours on the project. A photographer who specializes in microphotography is helping document and digitize the collection so it can be made accessible online and through a shared collections management software called PastPerfect. This collections management software is used by many museums in Maine and nationally, and allows users to share information and collections. As staff has identified where the artifacts came from, they have been able properly thank families for their contributions to the collection.
Already many students and teachers have used items from the archives during visits to the Michael Klahr Center in Augusta. HHRC's education coordinator, Erica Nadelhaft, is a Holocaust scholar, and she identified specific pieces that could be used as part of HHRC educational programs such as a can that once held Zyklon B, arm bands from the ghettos and the camps, prisoner identification cards, and other pieces that humanize the history of the Holocaust. She also identified artifacts that could be used in HHRC's Civil Rights program – such as a Ku Klux Klan robe and related pamphlets and ephemera.
Erica also selected artifacts that could safely travel into schools for HHRC's classroom lessons or put on short-term display at the Center for teachers participating in professional development programs. For example, when teachers and administrators from the Maine Department of Education met at the Center following the completion of HHRC's collaboration on the Department of Education Holocaust and Genocide MOOSE modules (Maine Online Opportunities for Sustained Education), HHRC created a special display of items from the archives that would inspire classroom curriculum. Senior college groups have also had a chance to view them. Since January of this year, more than 60 teachers and staff and more than 450 students, from Lincoln, Aroostook, Somerset, York, Sagadahoc, Waldo, Kennebec, and Oxford counties have seen and talked about these objects.
HHRC continues to explore ways to expand the use of the archives and share the artifacts with more people in Maine and nationally. HHRC's educators are building more curriculum around the archives, and they recently received a $5,000 grant to purchase better display cases that will allow them to exhibit items more frequently and for longer periods of time. HHRC's current exhibit, Reflections on Genocide features items from the archives. Also, this fall HHRC will incorporate items from the archives into their exhibit of the Violins of Hope. This exhibit is part of a collaboration with the Portland Symphony Orchestra and supported in part by a SLCF grant to the PSO.
Additionally, Erica was invited to be the final speaker in the Bangor Public Library's Americans and the Holocaust exhibit and lecture series. During her presentation, Erica described her research (that began in the HHRC archives) tracing three branches of a family as they desperately tried to emigrate to the United States, like so many other German Jews in the late 1930s, navigating an American bureaucracy that worked not with but against them. Despite wealth and connections, their story is filled with pleas for help, closing doors, imprisonments, escapes, and even death. Erica's presentation illustrates the power of this type of project, as she connects the dots between the unmarked contents of a box in HHRC's storage to the personal, lived experience of three families. Watch the presentation here.
Maine Boys to Men's most recent SLCF grant was awarded just a few weeks ago ($15,000), but the organization has been in the news and hard at work since they submitted their Spring 2022 application. Maine Boys to Men works to combat male violence, and their RSVP program (Reducing Sexism and Violence Program) is the centerpiece of their work in schools. Maine Boys to Men saw a sharp uptick in requests for services as schools reopened. Teachers saw dramatic increases in aggressive and violent behavior after months of isolation and disruptions during the pandemic. Schools wanted immediate help with specific situations and sought out professional development for teachers to find new strategies for quelling students' intense frustrations exacerbated by the pandemic. Schools were also looking to Maine Boys to Men to link their work to discussions of school shootings and finding new language to talk about extreme violence. Considering the perpetrators of these acts are often white, young, and male, both local schools and national organizations looked to Maine Boys to Men for leadership.
Reporting on the horrific school shooting in Uvalde, Texas NBC News interviewed Maine Boys to Men for a story about organizations working in violence prevention. The article spotlights work by Maine Boys to Men along with Denver's Project PAVE and BAM (Becoming a Man) in Chicago. The NBC article links to a 2019 study of Maine Boys to Men programs published by researchers at Rutgers University and University of New Hampshire. Maine Boys to Men will continue this work, and they are co-responders to a request for proposals from the Office of Violence Against Women to support a University of Nebraska research study of the long-term impact of Maine Boys to Men programs.
As Maine Boys to Men grows more visible nationally, they have also expanded their reach within Maine. The organization has long hoped to bring its training programs to difficult-to-reach parts of the state. With a $15,000 SLCF grant in 2020, Maine Boys to Men designed a "train the trainer" program where their training programs create a ripple effect in a community. This approach was in play this spring, when Maine Boys to Men received a special grant to work with domestic and sexualized violence advocates at the Wabanaki Resource Centers in four tribal communities. Community members, and representatives of tribal courts and schools participated in training programs. The programs were a partnership between Maine Boys to Men and the Wabanaki Women's Coalition. This spring, they worked with the Passamaquoddy and Penobscot and in the fall, they will take the Train the Trainer approach to the MicMac Women's Coalitions Center. Maine Boys to Men hopes that this partnership can lead to a dedicated staff person to coordinate on-going partnerships with the Wabanaki Women's Coalition and the communities they serve.
The first half of this five minute video features Maine Boys to Men staff describing their work and its impact. The Maine Masonic Foundation has supported them for many years and produced this video to help them tell their story.