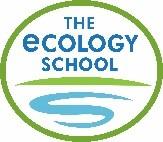 The Ecology School (TES) has been through major changes since the Sam L. Cohen Foundation first supported their school programs in 2005. The organization has grown from a small school outreach program and summer camp at Ferry Beach to a large multi-pronged effort to teach students, teachers, and families about connections between the environment, science, food, and themselves. In 2017 The Ecology School purchased River Bend Farm, a 105-acre farm on the Saco River, where they built a 144-bed dormitory for residential educational programs, a large education center and dining commons, and cultivated more than ten acres of land dedicated to growing food. The new facility opened in 2020 and allows TES to extend their curriculum to include sustainable agriculture and healthy food and creates a new source of local produce for food pantries in York County. At River Bend Farm, The Ecology School expands on the program SLCF has supported in Biddeford and Saco Schools. The new school experience is a 2-hour sustainable farming lesson, which includes planting, watering, tilling, and harvesting produce on the farm. All TES's programs, including school programs, have a family-style meal with all produce coming directly from the farm. In 2022, more than 600 students from Biddeford and Saco school systems will visit River Bend Farm to learn more about their role in the food system. The Dining Commons has a commercial kitchen and both the kitchen and the farm have professional staff. The farm staff design the planting schedule around TES's education programs so the meals served with education programs are balanced and seasonal. TES staff grows produce including squash, tomatoes, beans, carrots, herbs, and TES has an apple orchard onsite as well. TES's farming operation has been so successful that TES has been able to donate excess food to pantries in York County. Last year, TES donated approximately 5,000 pounds of produce to Good Shepherd Food Bank partner pantries in the area, including the Biddeford Food Pantry and the York County Shelters Food Pantry in Alfred. Even with this summer's drought TES has already surpassed last year's 5,000 pound donations. TES is working with Good Shepherd Food Bank to determine the best role for their organization to play in battling food insecurity in the area. TES is surveying food programs in the area, learning what produce is most useful, and creating a 2023 planting plan to meet the needs of both their participants and local pantries. Future programs might draw on their professional cooking staff to lead cooking classes or working with University of New England. The University is considering adding a major in sustainable agriculture. While The Ecology School's educational programs are at the heart of their mission, the produce operation of the farm is proving to be a great asset for both practical aspects of feeding students in the new dining commons and sharing with the broader community through Good Shepherd's food pantry partners. The Fall 2021 $20,000 grant to support both TES's work with Biddeford and Saco schools and their expanded work in food insecurity is allowing TES to extend the benefits of their new location at River Bend Farm to a broader community.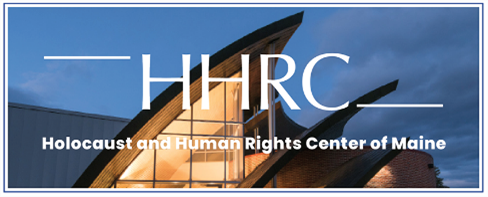 The Holocaust and Human Rights Center of Maine saw untapped potential in its collection of artifacts related to the Holocaust and other civil rights issues. Historically, these artifacts had been stored away, taken out on occasion for specific exhibits or if a school requests viewing them as part of their experience at the Michael Klahr Center. In 2021, the Sam L. Cohen Foundation awarded a $20,000 grant to HHRC to organize and document these artifacts so that they could be shared more broadly. As HHRC embarked on this project, their staff realized they had underestimated both the scope of work and the potential for their collection to tell powerful, personal stories about the Holocaust.
Their first step was creating an inventory of 37 years of artifacts housed in boxes without a system or a strong understanding of how most of the artifacts came into HHRC's collection. Artifacts, documents, letters, etc. were removed from boxes and spread out on tables so staff could determine how much or how little information they had about an item, what condition it was in, and whether an item had any educational value or use to HHRC's mission. Staff were surprised to discover hundreds of photographs, boxes of historical period pamphlets, and several items in German that needed to be translated. HHRC staff catalogued and categorized more than 200 entries into the archives.
Through the inventory and cataloguing process, HHRC enlisted outside expertise from the Maine State Archives and Maine State Museum, and two interns from Bowdoin College spent hundreds of hours on the project. A photographer who specializes in microphotography is helping document and digitize the collection so it can be made accessible online and through a shared collections management software called PastPerfect. This collections management software is used by many museums in Maine and nationally, and allows users to share information and collections. As staff has identified where the artifacts came from, they have been able properly thank families for their contributions to the collection.
Already many students and teachers have used items from the archives during visits to the Michael Klahr Center in Augusta. HHRC's education coordinator, Erica Nadelhaft, is a Holocaust scholar, and she identified specific pieces that could be used as part of HHRC educational programs such as a can that once held Zyklon B, arm bands from the ghettos and the camps, prisoner identification cards, and other pieces that humanize the history of the Holocaust. She also identified artifacts that could be used in HHRC's Civil Rights program – such as a Ku Klux Klan robe and related pamphlets and ephemera.
Erica also selected artifacts that could safely travel into schools for HHRC's classroom lessons or put on short-term display at the Center for teachers participating in professional development programs. For example, when teachers and administrators from the Maine Department of Education met at the Center following the completion of HHRC's collaboration on the Department of Education Holocaust and Genocide MOOSE modules (Maine Online Opportunities for Sustained Education), HHRC created a special display of items from the archives that would inspire classroom curriculum. Senior college groups have also had a chance to view them. Since January of this year, more than 60 teachers and staff and more than 450 students, from Lincoln, Aroostook, Somerset, York, Sagadahoc, Waldo, Kennebec, and Oxford counties have seen and talked about these objects.
HHRC continues to explore ways to expand the use of the archives and share the artifacts with more people in Maine and nationally. HHRC's educators are building more curriculum around the archives, and they recently received a $5,000 grant to purchase better display cases that will allow them to exhibit items more frequently and for longer periods of time. HHRC's current exhibit, Reflections on Genocide features items from the archives. Also, this fall HHRC will incorporate items from the archives into their exhibit of the Violins of Hope. This exhibit is part of a collaboration with the Portland Symphony Orchestra and supported in part by a SLCF grant to the PSO.
Additionally, Erica was invited to be the final speaker in the Bangor Public Library's Americans and the Holocaust exhibit and lecture series. During her presentation, Erica described her research (that began in the HHRC archives) tracing three branches of a family as they desperately tried to emigrate to the United States, like so many other German Jews in the late 1930s, navigating an American bureaucracy that worked not with but against them. Despite wealth and connections, their story is filled with pleas for help, closing doors, imprisonments, escapes, and even death. Erica's presentation illustrates the power of this type of project, as she connects the dots between the unmarked contents of a box in HHRC's storage to the personal, lived experience of three families. Watch the presentation here.
Maine Boys to Men's most recent SLCF grant was awarded just a few weeks ago ($15,000), but the organization has been in the news and hard at work since they submitted their Spring 2022 application. Maine Boys to Men works to combat male violence, and their RSVP program (Reducing Sexism and Violence Program) is the centerpiece of their work in schools. Maine Boys to Men saw a sharp uptick in requests for services as schools reopened. Teachers saw dramatic increases in aggressive and violent behavior after months of isolation and disruptions during the pandemic. Schools wanted immediate help with specific situations and sought out professional development for teachers to find new strategies for quelling students' intense frustrations exacerbated by the pandemic. Schools were also looking to Maine Boys to Men to link their work to discussions of school shootings and finding new language to talk about extreme violence. Considering the perpetrators of these acts are often white, young, and male, both local schools and national organizations looked to Maine Boys to Men for leadership.
Reporting on the horrific school shooting in Uvalde, Texas NBC News interviewed Maine Boys to Men for a story about organizations working in violence prevention. The article spotlights work by Maine Boys to Men along with Denver's Project PAVE and BAM (Becoming a Man) in Chicago. The NBC article links to a 2019 study of Maine Boys to Men programs published by researchers at Rutgers University and University of New Hampshire. Maine Boys to Men will continue this work, and they are co-responders to a request for proposals from the Office of Violence Against Women to support a University of Nebraska research study of the long-term impact of Maine Boys to Men programs.
As Maine Boys to Men grows more visible nationally, they have also expanded their reach within Maine. The organization has long hoped to bring its training programs to difficult-to-reach parts of the state. With a $15,000 SLCF grant in 2020, Maine Boys to Men designed a "train the trainer" program where their training programs create a ripple effect in a community. This approach was in play this spring, when Maine Boys to Men received a special grant to work with domestic and sexualized violence advocates at the Wabanaki Resource Centers in four tribal communities. Community members, and representatives of tribal courts and schools participated in training programs. The programs were a partnership between Maine Boys to Men and the Wabanaki Women's Coalition. This spring, they worked with the Passamaquoddy and Penobscot and in the fall, they will take the Train the Trainer approach to the MicMac Women's Coalitions Center. Maine Boys to Men hopes that this partnership can lead to a dedicated staff person to coordinate on-going partnerships with the Wabanaki Women's Coalition and the communities they serve.
The first half of this five minute video features Maine Boys to Men staff describing their work and its impact. The Maine Masonic Foundation has supported them for many years and produced this video to help them tell their story.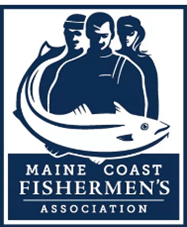 The Sam L. Cohen Foundation awarded its first grant ($20,000) to the Maine Coast Fishermen's Association in Fall 2021. While new to the Foundation, MCFA was formed more than a decade ago when a group of fishermen came together to advocate for small boats and sustainable fishing. Initially, MCFA was focused on issues of fishermen's wellness, mental health, and safety at sea. Their work has expanded to advocating for the needs of small boats and the environmental restoration of the Gulf of Maine. In 2020, the pandemic caused severe disruptions to the fishing industry. Since most Maine ground fish goes overseas or is sold to restaurants, pandemic shut downs drastically cut demand. At the same time food insecurity in Maine was on the rise. MCFA saw an opportunity to buoy Maine's ground fishing businesses while helping other Mainers who found themselves at food pantries and food banks for the first time. In fall 2020, MCFA launched a new initiative—Fisherman Feeding Mainers.
Through Fishermen Feeding Mainers, MCFA has provided more than 400,000 meals of sustainably harvested fresh fish. The program ensures that Maine's small boats can rely on a reasonable price for their haul that is then cut by local processors and donated to food banks, school lunch programs, and community groups. MCFA started the program with a $250,000 grant from an anonymous foundation. That seed money, along with grants from SLCF, John T. Gorman Foundation, and Elmina B. Sewall Foundation, have helped MCFA build a network that includes large statewide organizations like Good Shepherd Food Bank and grassroots groups like Angolan Community of Maine. School meal programs welcome the chance to introduce students to fresh, Maine fish as a stark contrast to the typical breaded Alaskan fish sticks that have been frozen months prior. One school meal director in western Maine sees such benefits to the program, that he travels to other school districts to share tips and kid-friendly recipes.
Balancing the relationships between fishermen, buyers, and processors can be challenging, and the nature of the industry means that supply can be inconsistent. To support the Fishermen Feeding Mainers program, MCFA initiated a public awareness campaign for less popular types of ground fish and launched a new product line. MCFA's new packaged fish stew uses Maine monkfish that is processed by a small, locally-owned cutter on Commercial St. in Portland and then made into stew which is frozen and packaged at Hurricane Soup & Chowder in Greene, Maine. All proceeds from the new products support the Fishermen Feeding Mainers program. MCFA also posts recipes that use Maine ground fish in new ways, including a recipe for gefilte fish that uses pollock, haddock, or hake in place of carp or other freshwater species.
In 2022, MCFA sees Fishermen Feeding Mainers growing to meet needs at school food programs in greater Portland. A new partner, Harrison Food Bank in northern Cumberland County, has the necessary freezer space as well as delivery trucks making trips to Portland multiple times per week. This first-time grantee for the Cohen Foundation is planning for long-term impact in Maine.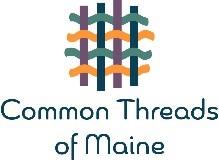 Common Threads of Maine was new to the Foundation in Spring 2021 when they were awarded a grant of $15,000. This workforce development program teaches industrial sewing techniques, English language, and workplace skills to adults and creates a pipeline to the many good-paying jobs in Maine's textile industry. While the program is open to anyone, with only a few exceptions the participants have been immigrant women, mostly mothers, who are either un- or underemployed. More than 90% of the sewing school's graduates have been hired by local businesses, including Sea Bags, Hyperlite Mountain Gear, Lunder Manufacturing, and American Roots.
The Cohen Foundation grant came at a turning point for the organization. In Fall 2021, Common Threads founding director, Dory Waxman, stepped back from her administrative role to serve as board president. Two former Common Threads sewing teachers, Apphia Kamanda and Jo Bell, are now co-directors of the organization, and together they have launched some exciting initiatives since the SLCF grant was awarded.
Common Threads moved to a different space in the Dana Warp Mill in Westbrook, which allowed them to create the Makerspace at Common Threads, open three business incubator studios, launch a fellowship program, and open a retail operation onsite. Common Threads rents the Makerspace at extremely low hourly rates ($5/hour to the public, $3.50/hour to alumnae) to encourage use by former students and to make their wide range of sewing equipment accessible to budding professionals. Two of the three business incubator studios are available to textile entrepreneurs as monthly rentals, and the third is reserved for the Common Threads Fellow. Josiane Mutangana, and her new business, Josiane Fashion House, received the first fellowship which includes rent-free studio space, a weekly stipend, and access to all Common Threads professional-grade equipment. The business incubator initiative is funded in part by a City of Westbrook allocation from the Rock Row Increment Finance fund. Alongside these opportunities for businesswomen, Common Threads opened a retail space in the Dana Warp Mill to sell fabric and sewing supplies as well as locally made textile products. The store creates a new revenue stream for Common Threads, but also provides their students and local textile entrepreneurs with high-quality affordable fabric. Fabric is donated by local businesses or sourced from places like Good Will and Uncle Henry's. Other items, such as clothing and bags, are produced by local makers and sold on consignment at the store.
In just nine months since Common Threads received their Cohen Foundation grant, the organization has expanded their work significantly. They continue their work with the sewing school and the mission to help immigrants and other low-income people secure jobs that are in high-demand, and these new initiatives will extend their reach to include entrepreneurs and local textile artists.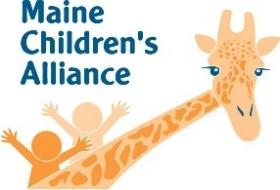 The Maine Children's Alliance advocates for sound public policies and promotes best practices to improve the lives of Maine children, youth, and families. Since 1994, Maine Children's Alliance (MCA) has had a staffed presence in Augusta to be a voice for children when important decisions are being made. MCA works in three areas—early care and education, health and child welfare, and family economic security. One of MCA's core strategies is working in coalition to achieve lasting policy outcomes, and MCA is a key player in collaborative efforts like the Right from the Start early childhood coalition, the Invest in Tomorrow (to cut child poverty) initiative with Maine Equal Justice, and Maine Child Welfare Action Network. The Sam L. Cohen Foundation has been a dedicated supporter of the Right from the Start coalition, and in June 2021 SLCF awarded a $25,000 grant directly to MCA that supports their ongoing advocacy work to improve health and child welfare in Maine. A grant like this most recent award to MCA is especially useful since the flexibility of the grant allows an advocacy organization to respond quickly to emerging issues and needs. The Spring 2021 grant to MCA came at a critical time for child welfare in Maine and for MCA's work in the Maine Child Welfare Network.
The Maine Child Welfare Network was established in 2018 to identify child welfare reform priorities for the incoming Governor. For its first three years, the Network leadership was a shared volunteer effort, but in September 2021, the Network voted to have MCA step into a formal role as the backbone organization for the Network. In part due to the tragic deaths of four children in summer of 2021, child welfare was top of the agenda of policy makers and the Maine public. Right away there were six bills proposed in the legislature, and before the Network's operational plan was fully developed the Maine Child Welfare Network was increasingly called upon to offer community perspective and recommendations for improving a system that was not supporting families and protecting children. The 2021 SLCF grant allowed MCA to carve out dedicated staff time for an MCA policy associate to lead the Network and to hire a consultant to oversee the Network's transition to MCA's new role. The Network's workload has increased dramatically and rapidly, with monthly meetings with the Office of Child and Family Services within DHHS and numerous requests to present to legislators and calls to support related efforts. MCA has led the Network to some significant wins. Within just five weeks in early 2022, the Network released its January 2022 Framework for Child Welfare Reform at a press event, presented to the legislature's Health and Human Services Committee, organized a parent and youth panel for legislator education, and presented to the Children's Caucus of Maine legislators. The Governor referenced the Network's Framework and recommendations in her announcement of the supplemental budget which was a particular point of pride for MCA and the Network.
Since the SLCF grant was directed toward MCA's advocacy work in child welfare, the timing allowed MCA to step in when legislators and other agencies were looking for leadership around child welfare reform and systems change. The early success in 2022 is just the beginning as MCA and the Maine Child Welfare Network push the state to focus on prevention as well as protection, include parent and youth voices in designing solutions, and promote investment in services and systems that support families.

ILAP began in 1993 as an all-volunteer effort and is now Maine's only state-wide organization providing legal aid to low-income immigrants, refugees, and asylum seekers in the state. ILAP specializes in complicated, lengthy cases that range from pro se immigration forms assistance to full representation in cases of family reunification, citizenship, asylum, deportation defense, and specialized visa applications for unaccompanied minors. ILAP offers self-guides and handbooks in multiple languages, hosts videos on YouTube, and offers in-person workshops on immigration and asylum. In 2005, ILAP expanded its work to include systemic advocacy, recognizing that some clients' problems could be prevented by helping to change unjust immigration laws and policies. That year, ILAP brought together allies to organize the Maine Immigrants' Rights Coalition (MIRC), which has since become its own, immigrant-led non-profit with more than 77 member-organizations across the state. Since 2006, the Sam L. Cohen Foundation has awarded $255,000 in general operating support grants.
Since the SLCF grant in 2019, three areas of focus have emerged: The Immigrant Children's Project, assistance for asylum seekers coming to Maine from Afghanistan and the U.S. southern border, and advocating for state laws that support immigrants, refugees, and asylum seekers and for federal immigration reform. ILAP's Immigrant Children's Project provides attorneys to youth who have been abused, abandoned, or neglected and are eligible for Special Immigrant Juvenile Status (SIJS) as a route to permanent residency. With caseloads increasing and because of the complexities of the cases, ILAP hired a staff attorney to manage a fleet of volunteer attorneys and to take the lead with the Maine State Courts. She also works closely with the Refugee and Human Rights Clinic (RHRC) at UMaine Law in cases where students can offer legal assistance to qualifying youth. Her work was recently featured in a report from the national coalition to end SIJS backlog, "Any Day They Could Deport Me."
Legal aid for asylum seekers is a cornerstone of ILAP's work, and the need has increased dramatically since the influx of more than 450 asylum seekers in 2019. While ILAP attorneys and volunteers continue this work, staff are beginning work with individuals who arrived in Maine from the US southern border this winter and with Afghan refugees who were evacuated in fall 2021. Most of the Afghanis in Maine had an existing connection to Afghan communities in Portland, Augusta, and Bangor, so while long-term housing will be a challenge, short term shelter and basic needs are less urgent. This group still needs to acquire permanent legal status in the US through the usual channels, and ILAP used federal funds in fall 2021 to hire a part-time attorney to spearhead that work. Alongside this effort, ILAP is providing legal aid to hundreds of recent arrivals who are primarily from Central Africa and currently housed in Portland's family shelter and hotels in greater Portland. MIRC is the first line of contact for these individuals and families, assisting with meals, registering children for school, working with MaineHealth to connect individuals and families to medical care. While MIRC is coordinating these efforts, ILAP is right behind them assessing the status of applications for asylum, helping determine if an individual's application is on a "dedicated docket" which would provide fast-track status for their application, and sorting out next steps for individual applications. Several ILAP staff attorneys are multilingual, and ILAP provides interpreters for appointments as well. ILAP anticipates the work will intensify this spring and summer when many of these individuals will reach the one-year mark from when they initially applied for asylum and are then eligible to apply for an Employment Authorization Document/work permit. To meet the need, ILAP's in-house and volunteer attorneys work closely with Catholic Charities of Maine to coordinate legal aid and keep abreast of where individuals and families are living once they've left the shelter system.
ILAP's ongoing advocacy efforts intensified after the 2016 election when staff began working even more closely with Maine-based and national advocacy organizations to combat the new administration's immigration policies. Since then, together with ACLU of Maine, Maine Equal Justice, MIRC, among others, ILAP successfully defeated proposed anti-immigrant legislation in Maine (LD 107 and LD 1340) and worked to pass bills that increased MaineCare funding for children and pregnant women and funding for civil legal aid. ILAP also successfully advocated to pass legislation to fund the permanent commission on the Status of Racial, Indigenous and Maine Tribal Populations (LD 1034) and to provide income support and interest-free loans to eligible immigrants (LD 1533 and LD 1651). At the federal level, ILAP and ACLU of Maine are pursuing a lawsuit against the United States Citizenship and Immigration Services (USCIS) to uncover why the USCIS Boston office has such a low approval rating compared to the national average (the Boston office has approved around 8% of asylum cases compared to 30% nationally). Also at the federal level, ILAP joined more than 150 immigrants' rights groups signing letters of support of two cases brought by the Asylum Seeker Advocacy Project. ASAP has filed a lawsuit to return the "wait to work" requirement for asylum seekers to 150 days rather than the current 365 days, and ASAP filed a class action lawsuit to force the government to address delays and renew asylum seekers' work permits within six months as required by law.
In 2021, ILAP attorneys and legal staff and more than 250 volunteers provided legal assistance to more than 3,000 clients and conducted education and outreach on immigration law issues for approximately 1,700 people. Over the next year, with SLCF support, ILAP will help more people navigate the increasingly complicated immigration laws while advocating for a more just and equitable immigration system for the future.

In mid-November, students and teachers from King Middle School joined leaders from Maine Audubon, the City of Portland Parks Department, US Fish and Wildlife, and other community members to celebrate Bringing Nature Home, an ongoing project in Deering Oaks park. A short ceremony included remarks from various partners about the project and its importance, as well as a ribbon cutting to present the site to the community. Maine Audubon launched Bringing Nature Home in 2016 with funds from a long-time Audubon supporter and a grant of $15,000 from the Sam L. Cohen Foundation. Since that first grant, the Foundation has continued to support the initiative including a $12,000 grant awarded at the November 2021 Board meeting.
The school, Maine Audubon, and the City of Portland Parks Department identified an area in Deering Oaks in 2019 as an ideal spot for a "living laboratory" to practice and promote environmental stewardship. Deering Oaks is across the street from King Middle School, so it provides an ideal location for students and teachers to work with Maine Audubon staff to restore and study wildlife habitat. In particular, they are restoring habitat for birds and other wildlife by introducing a native forest understory to replace acres of lawn in the park, which is relatively devoid of direct benefits to Maine wildlife. Students research what plants grow well, what animals are benefitting, and how the site changes. For the past three years, Portland Parks has committed to maintaining this section of the park as a "no mow" area, except for paths that meander through it.
While the Deering Oaks project is on-going, Maine Audubon and King Middle School unveiled some new educational features at the recent celebration. Along the paths in the area, there are sign posts with QR codes with digital links to videos about native plant restoration made by King Middle School students. Visitors to the park can view the videos with their smart phones. A new colorful sign shares details about the project and educational information about the importance of native plants to wildlife and bird habitats along with photos of students performing research and planting native species. Inspired by the Maine Audubon partnership, the school connected with Southern Maine Conservation Collaborative to add a new Climate Change Observatory picture post at the site. Visitors to the park can use the mount on top of the picture post to take a photo, and then can submit the photo to what will become a time-lapse view of how the Deering Oaks site changes over time.
Bringing Nature Home began at Maine Audubon as a straightforward wildlife habitat restoration project involving a single classroom and teacher, but the program has evolved into a far-reaching collaboration involving middle school students, city park officials and staff, and federal biologists. The Fall 2021 SLCF grant supports expanding the program into Portland's two other middle schools. At Lincoln Middle School, students and teachers will work with Maine Audubon and Portland Parks to renew and restore bird habitat in Baxter Woods, a site that is within easy walking distance of the school. A new school building and new campus landscape at Lyman Moore offer opportunities for students to design storm water rain gardens and work with Maine Audubon and Portland Trails to design native plant schemes along walking trails near the school. With each year, students focus on their specific project while building on the previous years' activities, illustrating the importance of sustained commitment to environmental stewardship.

Sam L. Cohen Patient Care and Family Fund at the Maine Children's Cancer Program
In June 2016, the Directors committed $250,000 to establish the Sam L. Cohen Patient Care and Family Fund at the Maine Children's Cancer Program. The grant provides funds for a decade of programs, and each year the Foundation grants $25,000 to the fund. The Sam L. Cohen Patient Care and Family Fund allows MCCP's social workers and care team members to offer special events and initiatives for patients and their families. These special projects and programs extend beyond medical care and address the emotional and social needs of the children who are receiving treatment as well as their parents and siblings. In the inaugural year of the fund, MCCP strengthened existing activities, such as their therapeutic journaling exercises with patients, and added more group therapy opportunities for patients and their families to support them as they navigate childhood cancer. Since then, the fund has made possible a wide range of activities that strengthen community support systems, improve comfort in clinics and hospitals, increase access to care, and provide tools to help patients and families cope with diagnosis and treatment.
Popular programs include large-scale outings like a family picnic at Maine Wildlife Park or a Shawnee Peak Family Fun Day as well as quieter activities such as art therapy projects to make cards for patients' siblings or a collaboration with a stained-glass artist to create artwork for bereaved families. A typical year includes separate outings for moms and dads of MCCP patients to treat them to something special, like a spa night or a sporting event. Since 2016, MCCP has used the fund to make the clinic more comfortable for visiting families by upgrading furniture in the consultation room and purchasing iPads and charging stations for patients and their siblings to use in waiting rooms. The fund also allows MCCP to purchase meal tickets for parents and siblings of hospitalized MCCP patients to help defray the financial burden of lengthy/frequent hospital stays. The simple offering of complimentary meals at the hospital is an important gesture that recognizes the financial and emotional stress MCCP families are under. The fund has also helped MCCP provide patients and families with resources to cope with diagnosis and treatment. In 2018, MCCP used the fund to create a Library on Wheels with books on pediatric cancers, nutrition, mental health, and coping with stress. The Library on Wheels is available during long visits to the clinic and has two iPads with headphones so patients and families can listen to stress reduction and meditation programs or audiobooks. Because the fund is a reliable source of support, MCCP has the flexibility to use it for planned events and gatherings as well as more behind-the-scenes needs such as interpreters for children with sickle cell disease. In 2020, the COVID-19 pandemic presented major challenges and required extra precautions for children who are already at increased risk of infection. The previous year, MCCP had used the fund to purchase webcams to allow them to provide group therapy via telehealth. Initially, these remote counseling sessions were intended to serve families who live a significant distance from MCCP. Thanks to the fund, the telehealth structure was in place in 2020 and allowed MCCP's social work team to carry on with support groups uninterrupted throughout the pandemic.
The Sam L. Cohen Patient Care and Family Fund supports a critical component of MCCP's patient care. The social work aspect of the program is something that sets MCCP apart, extending emotional support to children as well as their families and caregivers.

University of Southern Maine hosts one of the world's finest collections of historic maps and cartographic artifacts thanks to the generosity of Dr. Harold and Peggy Osher. The nearly half a million items are global in scope and date back to 1475, and more than 75,000 items are available to view online. When the Osher Map Library (OML) opened an expanded gallery and education space in 2009, the Foundation granted $500,000 to create a classroom, the Sam L. Cohen Education Center, for K-12 field trips, family programs, and college-level seminars. A later grant of $25,000 supported a position for an education and outreach coordinator. After more than 10 years of student visits, OML is rejuvenating the SLC Education Center to make it more colorful and welcoming and to incorporate new technology that maximizes the educational potential of the collection. A $20,000 grant in Spring 2021 supports the renovations.
When K-12 students are welcomed back to OML for in-person visits in October, they will be greeted by a wall-sized mural of a world map painted by a local artist that makes it easier for younger students to interact with the map and inspires more engaging activities. OML educators can highlight countries where many Portland-area students have lived, traveled to, or have relatives. With updated technology, interactive touchscreens, and high-resolution projectors, OML educators can zoom in on some of OML's most intricate maps and share hard-to-see details with groups both at the Center and remotely. During the 2020-21 school year, OML devised creative ways to connect students to their collections with online resources and classroom visits led via Zoom. Despite COVID closures, 2020-2021 was OML's second busiest K-12 year ever, and they worked with nearly 4000 students and teachers entirely through remote programs.
While OML awaits the return of in-person K-12 programs, the galleries are open for visitors. The current exhibition, "Where Will We Go From Here: Travel in the Age of COVID-19" offers a clever, crowd-sourced approach to exhibition design. OML staff put out a call for stories from around Maine and beyond. More than 150 people shared the tales of their canceled travel plans and some 45 of those accounts appear as text, next to historic maps of the places the stories were about. Some 60 maps and related cartographic items are in the exhibit. While the exhibition calls attention to thwarted weddings, family vacations, and study abroad plans, it also illustrates the shared experience of the pandemic and the important role travel and destinations play in our lives.
In addition to upcoming exhibitions, OML is using the summer to re-design their website and add new lesson plans created by their first-ever Summer Teaching with Maps Fellows. The goal is to jumpstart in-person offerings in fall 2021 and set a new standard of attendance in the Sam L. Cohen Education Center by reaching 5,000 Portland-area students in the new school year.
SPACE GALLERY
Across every issue area, COVID-19 pushed Maine's nonprofits to reinvent their programs and program delivery and to redefine their roles in their communities. Arts organizations, whose success relied on ticket sales for live performances and admission to exhibitions, faced unique challenges as they strove to connect to long-standing and future audiences. In downtown Portland, SPACE Gallery managed to rethink programs in innovative ways that have brought new audiences both local and international.
When shelter-in-place rules were at their most strict in spring 2020, SPACE's popular music programs became "house concerts" where performers broadcast live from their homes. Artists who would have had exhibitions in the galleries redesigned their installations to fit into SPACE's storefront windows where artists' work would have even greater visibility. SPACE received a Kindling Fund grant from the Warhol Foundation that was meant to support a small number of selected artist projects, but SPACE negotiated with the funder and raised additional funds to provide rapid-response emergency grants to 75 artists in southern Maine.
SPACE took lessons learned from 2020 to design new online programs for 2021. They have found that the online format can include more new voices in presenting programs, as well as allowing a bigger, broader audience. In February, their program "Pulling a James Baldwin" had an online open mic format where 36 community members volunteered to read their favorite passage from a work by James Baldwin. When SPACE held a book launch for Portland-area author Phuc Tran's memoir Sigh-Gone more than 500 people attended online, including many of Tran's family members in Viet Nam. As "zoom fatigue" set in this spring, SPACE created a screen-free way to connect with Maine poets. The Poetry Hotline is a 24/7 opportunity to call-in and hear a poet read their work to you over the phone. The Hotline has been so popular that SPACE staff have had to turn the ringers off on all their office phones, because the hotline rings off the hook all day. In summer, SPACE will launch a series of COVID-safe outdoor programs in Congress Square Park, including a film about women in contemporary music ("Sisters with Transistors") with a synthesizer petting zoo and the return of SPACE dance parties for families with young children ("Family Mixed Tapes"). SPACE rebranded their programs with a temporary logo to better capture their switch to content-producer/broadcaster.
SPACE made some interesting, permanent changes in 2020-21 as well. In response to Black Lives Matter marches, SPACE reconsidered systems they had in place that excluded certain artists and community members from contributing to SPACE's mission. In summer 2020, SPACE designated two of the studios in their building to be rent free for young BIPOC artists. In spring 2021, SPACE created a new system for recruiting board members, where community members can nominate themselves to serve on the board. The new system saw a clear, positive response from younger people from communities of color with more than 30 people nominating themselves to sit on the SPACE Board of Trustees.
SPACE Gallery is midyear in their most recent Sam L. Cohen Foundation grant. In the Fall 2020 grant cycle, SPACE received a $15,000 grant to support the shift from their usual in-person programs to programs that were responsive to COVID-19 protocols and changing community need. In June, the galleries will reopen to visitors, but SPACE plans to continue learning from the 2020 experience to include more new voices and audience members.