BOARD OF DIRECTORS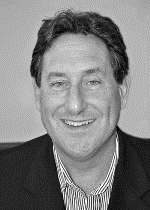 Jeffrey A. Nathanson, President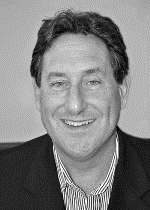 Mr. Nathanson has over 25 years of varied banking experience and currently serves as Senior Vice President and Chief of Staff to the President and CEO, TD Bank Group. Mr. Nathanson joined TD Banknorth, the predecessor to TD Bank, America's Most Convenient Bank, in 2002 where he served as Director of Corporate Communications and Head of Investor Relations. Prior to that, he spent 13 years at Fleet Bank in various management positions and in the early 1980's worked as a Legislative Assistant on Capitol Hill for Maine Senator George J. Mitchell.
A native of Saco, Maine, Mr. Nathanson earned a bachelor's degree from Williams College in Williamstown, MA, and a J.D. from the University of Maine, School of Law in Portland, Maine. Mr. Nathanson has a strong commitment to the community and has served on the Board of Directors for various organizations including the Mitchell Institute and the Cancer Community Center. Mr. Nathanson resides in Cumberland, Maine with his wife Alison and has two adult children.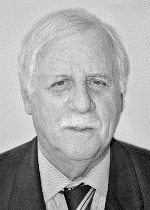 Jerome F. Goldberg, Chairman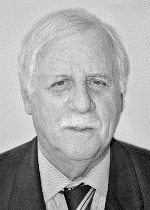 Mr. Goldberg has been a tax partner in the law firm of Bernstein, Shur, Sawyer, & Nelson and in the Maine office of the accounting firm Coopers and Lybrand. He has also held adjunct faculty positions with the University of Maine School of Law and the University of Southern Maine. He was chair of the Maine State Bar Association Tax Section, president of the Maine Estate Planning Council, a member of the executive committee of the Federal Tax Institute, and he served as a tax policy advisor to two Maine governors.
Currently he works with his son Brian in Bramlie Corporation, a real estate development company they founded. He was national chair of the Colby Alumni Council, a member of their Board of Overseers and a member of the Board of Trustees. He has served as president of both the Jewish Community Alliance and Temple Beth El (Portland), and as a board member of The Cedars. Other board service includes the Portland Symphony Orchestra, the Portland Chamber Music Festival, and the Maine Audubon Society.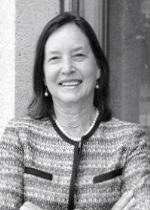 Sherry P. Broder, Secretary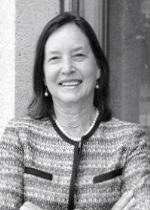 Sherry Broder is a lawyer and concentrates in complex civil litigation with an emphasis on social justice issues. She has litigated cases on behalf of the Native Hawaiian people and the victims of human rights abuses. She has represented clients in litigation in Hawaii and many different state and federal courts and in the courts of other countries. Ms. Broder serves as an international arbitrator. She was the first woman President of the Hawaii State Bar Association and the 2016 President of the Federal Bar Association for the District of Hawaii. She was a founder of both Hawaii Women Lawyers and Hawaii Women Lawyers Foundation and served as one of their Presidents during the early years. Ms. Broder teaches International Law and International Ocean Law at the William S. Richardson School of Law, University of Hawaii. She is the recipient of various awards, including ABA Solo Practitioner of the Year 1992, ABA Solo and Small Firm Lifetime Achievement Award 2015, and Cox Price Human Rights Award from the University of Denver Law School 2007. She was selected Finalist -Trial Lawyer of the Year Award 1994, 1995, and 1997 by Trial Lawyers for Justice. She was honored in 2019 at the Hawaii Women's Legal Foundation for her social justice work and commitment to the community. She has published many articles and chapters on international and ocean law issues. Ms. Broder graduated from Wellesley College and U.C. Berkeley Law School, Order of the Coif. She has served on a number of other boards, including the East-West Center Foundation, Ved Nanda Center of International and Comparative Law, Honolulu Zoological Society, Hawaii Appleseed Center for Law and Economic Justice, Kaleleonalani Foundation, and Advisory Board of Protect Our Defenders. She is the Chair of the Commission on Clean Water and Natural Lands, City and County of Honolulu. Ms. Broder is the niece of Sam L. Cohen.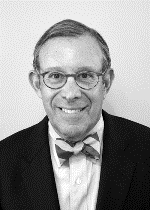 Edward K. Simensky, Treasurer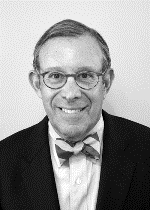 Mr. Simensky, a CPA, has been associated with Simensky and Engstrom since 1963. Currently he is a board member of Norway Savings Bank and the Portland Symphony Orchestra. Previously he served on the boards of Sweetser Children's Home, Portland's Temple Beth El, Portland Concert Association (now Portland Ovations), Coastal Savings Bank, and the former Mutual Fire Insurance Company. Mr. Simensky and his wife Martha have resided in Cape Elizabeth and Scarborough since 1970, and they spend much of the winter in Palm Beach Gardens, Florida.
STAFF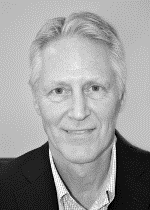 John Shoos, Executive Director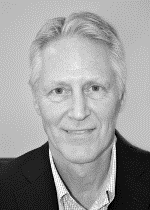 Prior to joining the Foundation, John served as Senior Vice President of Community Impact and in other roles for the United Way of Greater Portland over a 26 year career. He has served as a board member for Konbit Sante, a Health Partnership in Haiti, Spring Harbor Hospital, the Institute for Civic Leadership, and the Maine Children's Alliance. John and his wife Lisa raised two sons in Maine and now enjoy visiting them or traveling with them, wherever that may be!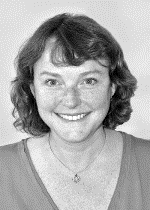 Dana Baldwin, Program Officer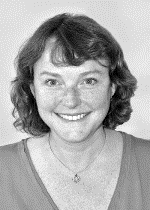 Before joining the Foundation, Dana served as the Program and Communications Director for the Maine Philanthropy Center. In this role she worked with foundations, nonprofits, and individual philanthropists on a diverse range of issues affecting our state. Prior to MPC, Dana worked in art museum education and led the Learning and Interpretation Dept. at the Portland Museum of Art for almost 20 years. She is a Board member of Pineland Farms and the Portland Public Library and an active volunteer for Portland Public Schools and the Maine State Ballet. Dana and her husband Robert live in Portland with their two children. They try to spend as much time on Long Pond in the Belgrade Lakes as possible.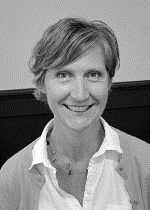 Gloria Nicholson, Grants & Finance Manager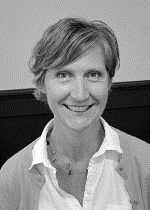 Gloria previously worked for a comprehensive college search and application guidance program geared toward lower income and first generation students, and in the retail industry. She has chosen to spend her volunteer efforts supporting education and the arts. She has held multiple positions in school-related organizations within MSAD51, has dedicated many hours to Girl Scouts of Maine and Portland Ballet, and is currently involved in canine rescue. Gloria lives in North Yarmouth with her husband Todd where they've raised three children. She enjoys playing with clay whenever she gets the chance.