WE ARE DEDICATED TO THE FOUNDATIONAL VALUES OF OUR FOUNDER AND GRANTOR, SAM COHEN.
To guide the Foundation's work, directors and staff turn to Sam Cohen's life to discern the priorities and values that are his continuing legacy:
Quiet generosity
Supporting his community
Helping the underprivileged
Promoting human rights and understanding among all peoples
Although grant-making priorities and programs may vary over time, the touchstone to guide the Foundation's direction is Sam's life and the enduring value it reveals.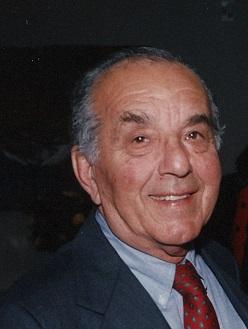 EVERBODY'S UNCLE SAM captures the life and legacy of Sam Cohen.
"He looked for the beauty within people." | "He was a mensch - a person who's very giving, not asking for credit, someone people rely on." | "If he got up in the morning and went to bed that night and felt he didn't help someone, he didn't sleep." | "He had a heart full of giving."